FAMOUS ON PURPOSE PRODUCTIONS
"Finding Forever in love"-THe Movie
Tagline: Addiction destroyed the man. Love Brought Him Back.

Synopsis: Preach (Tyrell Crawford), a gifted poet, who decidedly spends his days smoking weed and entertaining many women, has watched his life become more out of control and being led without a purpose. During a grief counseling session (which he attends as a result of the sudden deaths of his mother and the love of his life, Gail (Ijaha Dorsey) ), his counselor challenges him to go one week without sex or weed. He finds it difficult to do and makes the decision to regain control over his life. In this process to regain control, he finds himself at a crossroad of learning how to love his self, and falling in love with his supplier, Arika (Dan-Neika Clay).

---
The Chicago Premiere of "Finding Forever in Love"
@The Black Harvest Film Festival
Powered by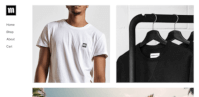 Create your own unique website with customizable templates.